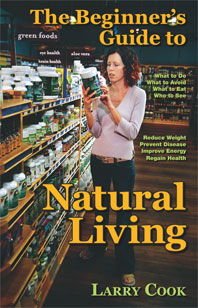 Buy for less at Amazon.com
240 Page Softcover Book
---
---
---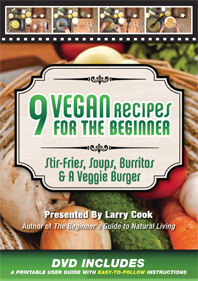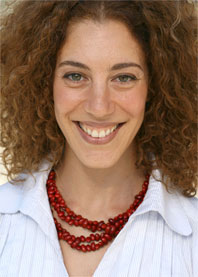 Dr. Angela Agrios, ND
My very talented Naturopathic Doctor
She treats a wide variety of conditions
Office & phone appointments available
Los Angeles, CA (Pacific Palisades)
Home Birth With a Midwife
Inteview with licensed midwife Aleksandra Evanguelidi
Also see The Power & Polictics of Birth

A midwife is a trained medical professional who attends women and families during their prenatal period, takes care of all their medical care. They also attend the birth process and care for them—the mother and the newborn—for the six weeks following pregnancy. I happen to be a licensed midwife, but there are also certified nurse midwives and direct-entry lay midwives. I love being a midwife. It so feeds me to witness women go through the greatest transition in their lives—which doesn't happen in a moment; it happens during their whole pregnancy period. And to be with her in a way that supports her and her being the biggest she can be, and the most empowered she can be, when issues come up, when her fears come up, and being with her in such a way that I can reflect to her the power that she contains inside of her.
And then being in the presence of a woman who's claiming that power of a woman for herself during the greatest transition point in her life—the time where she's giving birth to her own child. It's so phenomenal to witness her collect her strength and birth her baby into the world. To witness her afterwards, to see her after as a fully self-realized, self-empowered woman, is one of the greatest gifts and perhaps the most fulfilling things I've ever experienced in my life—and I get to do it all the time.
Why Home Birth is Better
Home birth benefits also include being in an environment that is safe. And people ask, "Is home birth really safe?" and statistically speaking, it's actually safer to give birth at home than in a hospital. For a normal pregnancy and a healthy mother and a healthy baby, that is the best place to deliver your child. In a home birth, you're guaranteed not to have unnecessary interventions, which often cause another cascade of interventions that are unnecessary. We don't force things in a home birth. If we can't do it with our own hands, and herbs, and homeopathy, we can't do it. So we take that as a sign that it's time to go to the hospital if it's not proceeding naturally.
I also want to say that a lot of reasons why people choose the hospital over the home birth option is because of a perceived sense of security, or a perceived certainty that everything is going to go well. And if you look at the statistics and do your research, you will find that home birth is actually safer than a hospital birth.
Before the Birth
Before the birth, the midwife's primary responsibility is to make sure that the client is having a healthy pregnancy. And one of the ways that we do that is we focus a lot on prenatal nutrition. So we make sure that our mothers are taking a great prenatal vitamin, ideally something that's whole food-based; that she's getting a vast array of fruits and vegetables that are fresh, ideally organic; that if she's eating animal products that she's getting hormone-, antibiotic-free ones; and we make sure that she's getting enough protein.
---
Live Naturally: Improve Your Health Today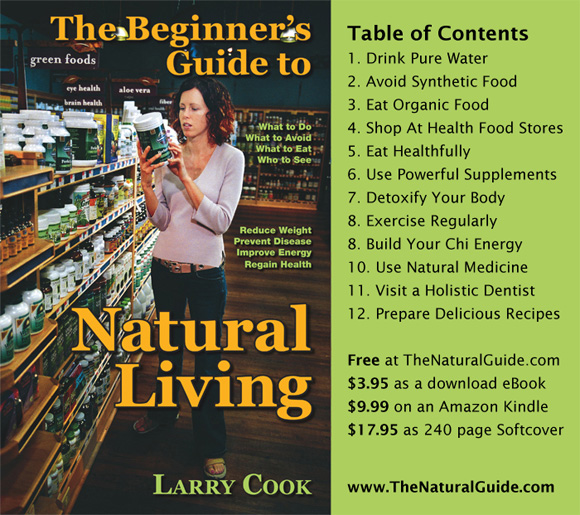 ---
Most of the prenatal complications that occur prior to birth have a lot to do with the nutrition a mom is getting—so it's the most important thing she can do is take care of herself. Get good exercise, drink plenty of water, and, also, limit the amount of stress that she's under during the pregnancy period. When a woman is under stress, it really can create a lot of issues for the newborn. They say that the experience that the mother has during her pregnancy, emotionally, are the fluids that the baby is bathed in. so taking a moment each day to focus and get centered and connect with the baby is one of the most important things a mother can do during her pregnancy period.
We also spend quite a bit of time preparing our parents to be parents. It's a big step, and we want to make sure that they have all the information that they needs, so that when they go out into the world with their new child, they have some foundation that really has them feeling empowered and ready to take on this incredible role of being a new parent. We also prepare them for the birth process: we want to make sure that they know what they're going to get into, and what the experience is that they're about to have. So we really prepare them, we make sure that they attend classes on breastfeeding, baby care, what the actual birth process is going to be like, and how to best support themselves during the labor process. We also make sure that mother is having well-being experience during her pregnancy. We listen to the baby, we continuously check the mother's hemoglobin and make sure hematocrit levels are normal so that it's safe to have an out-of-hospital birth, and to ensure that she's got as strong blood and energy levels as possible.
During the Birth
I find that most women are choosing a home birth experience because they want to maintain some sort of control over the process over what happens with their body, and they really want to feel like it's their choice and they have the freedom to move around and get in any position they want to get in and eat what they want to eat, drink—purely freedom and the experience. So as a midwife, when we attend someone's home birth, it's our role to really set up that safety for them that baby's fine, they're fine, now—go have the birth process that's instinctual for you.
We set up all of our equipment, our oxygen tanks, our anti-hemorrhage drugs, our IV supplies, resuscitation equipment. All of that is there in addition to our herbs and our homeopathy and our essential oils and our oils for rubbing mom, so that she can call upon what she needs when she needs it, or that when we see that there's a need for something that we can use it. We don't generally use the emergency equipment, but we're trained in how to do so and it's there when we need it. So, during a normal birth process, mom is moving about as she feels that is her instinct to do so. And we offer support in the way of—"Well, you know, you might try this, or you might try that"—if it's something that she needs.
Otherwise, we just provide the safety container for her to have the process that is natural for her. We listen to the baby, we check mom's vitals during the whole birth process just to ensure that everything's running smoothly. And then at the birth, we make sure that mom isn't bleeding too much, that baby's transitioning into the postpartum, afterbirth period smoothly. You know, and if we need to support the child in the process, we're there to do that, we're trained on how to do that—it's generally not an issue.
What's so amazing about a woman when she's delivering her child is that she has the capacity to step into what is definitely the most challenging experience she's going to confront in her life physically, and sometimes emotionally as well. And I feel that it's my role to really support her in mirroring to her how powerful, how strong she is, and how capable she is at actually birthing herself as a mother and birthing her child into this world.
Birth is a natural, physiological process. It's not a medical condition. Nowhere in the medical texts is birth considered a medical condition. So that being said, birth is natural. It happens. Midwives and doctors are there to support when needed, but this baby knows the way out. The woman's body—if she knows how to get pregnant, she knows how to give birth. It's instinctual within the cells of our body. It is the precise reason we were created physiologically—to get pregnant, to contain gestation and pregnancy within us, and to give birth. It doesn't have to happen here [pointing to head]; it happens here [our whole body] and our body knows how to do it.
After the Birth
After the birth, we make sure that mom and baby are transitioning well into the postpartum, after-birth period. We generally stay with moms and families for about six hours postpartum, making sure the bleeding is minimized, and that baby is breastfeeding, and that mom has an understanding of how breastfeeding goes. We then attend mothers postpartum about one day, and make sure that baby and mom are still doing well.
We are on call for our clients twenty-four hours a day for the first six weeks following pregnancy and birth. We visit them again at one week at their home, and at week three they come in to see us, and again after six weeks postpartum, in which we do a full postpartum checkup on them—we do a pap smear, we make sure that they're healing (if we needed to stitch them that their healing is going well), and we have a whole conversation on postpartum nutrition for the long term to really make sure that they're getting their needs met so that she can successfully meet the needs of their baby and their new family. We make sure that they have a clear understanding that at some point they're going to need to incorporate birth control, birth option choices into their regimen, and we give them the latest information that's available at that time.
Parental Responsibilities
When expectant parents come into our care, we have certain expectations on them that will ensure that the relationship between us is solid and strong. First of all, we expect them to take care of themselves by eating well and exercising, and hopefully minimizing the amount of stress they're experiencing during their pregnancy. We expect them to take childbirth education classes that will really prepare them for the birth and labor process as well as make sure that they know how to take care of their newborn once the baby's born. We expect them to learn about breastfeeding.
Of course, we're there to support them postpartum and make sure that they're doing it right and augment any little changes, but we expect them to familiarize themselves with the process. This is very different than when a client steps into going through the hospital system where they basically hand over control of their experience to the hospital. It's a very different relationship. We are asking them to be responsible for the journey that they're really about to undertake, and we're there to support them the whole step of the way.
If Complications Arise
Birth itself is a natural process. It is not an emergency. It is an emergence, but it is something that happens over time. And as a medical professional, it's our responsibility to make sure that baby and mother are both being monitored through the process, and as long as everything sounds great, we continue as planned in a home birth or in a birth center birth. If something sounds a little bit outside of the range of normal, then, if we can't mediate it, we transport to the hospital.
And it's something really important to know in birth process, home birth process, we always have a backup plan. We call it a Statement of Disclosure—it's a legal document that basically outlines exactly what's going to happen in the event of transport. So we know where we're going, under whose care we're going into. We're not sitting at the last moment going, "Hmm, I wonder what we're going to do now." We always have a plan of action in place in the event of a need to transport.